Published March 06, 2023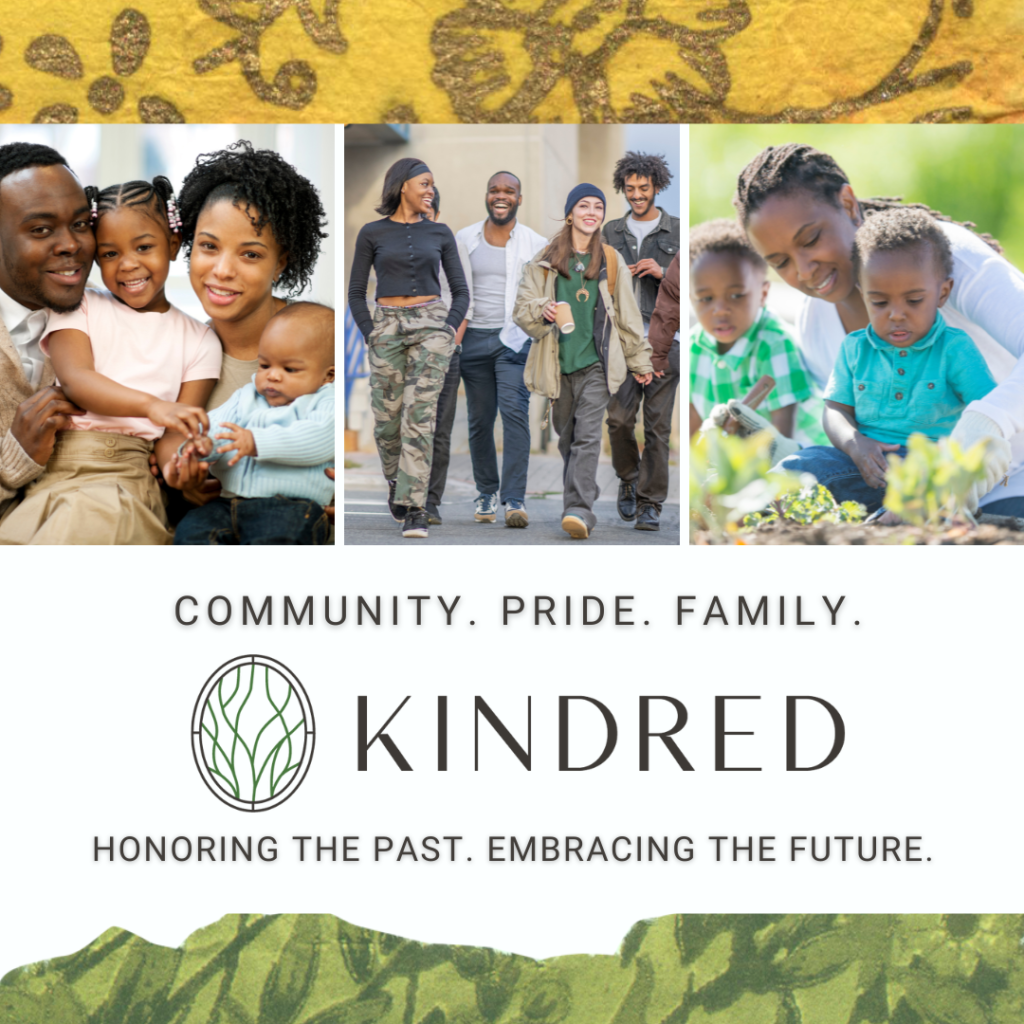 'Kindred' Represents Family and Civic Pride in the Redeveloped Community
NORFOLK, VA — "Kindred" – a symbol of family bonds, shared experiences, and loving relationships – is the new name of the former Tidewater Gardens public-housing community that has been chosen by residents, community leaders, and other stakeholders. Announcement of the name selection was made today by Brinshore Development, the City of Norfolk, and the Norfolk Redevelopment and Housing Authority (NRHA). The entities are partnering to modernize the community while keeping it affordable for returning Tidewater Gardens families.
The selection of Kindred marks an important next step in the redevelopment of the St. Paul's Tidewater Gardens neighborhood, which is on schedule to be completed by 2025. The City of Norfolk has earmarked $3.5 million a year to provide Tidewater Gardens families with holistic, supportive services to help improve their quality of life in the areas of housing, employment, education, and healthcare through the People First Initiative.
"Kindred is an illustrative name for the St. Paul neighborhood," said Richard Sciortino, co-founder and principal at Brinshore Development. "We appreciate the community's feedback and anticipate this mixed-use redevelopment will build upon the rich history of the area."
Kindred was favored as the overarching name based on responses from more than 1,000 residents of Tidewater Gardens and nearby Young Terrace and Calvert Square, and from community leaders who provided input in online surveys or by completing written questionnaires at Norfolk City Hall, NRHA, the Basilica of Saint Mary, and the offices of People First Empowered by Urban Strategies, Inc. Feedback was also received at community meetings and through focus groups.
"We are pleased with the process that resulted in a family-friendly name that evokes kinship, relationships, love, and lifelong bonds," said Norfolk Mayor Kenneth Cooper Alexander, Ph.D. "When completed, Kindred will represent a mixed-income community that is diverse and welcoming to people who share the same values of living in a safe, affordable neighborhood with access to amenities that enhance their quality of life."
"There is such a great spirit behind this transformation. Kindred suggests an unbreakable bond that permeates all throughout the families and community of St. Paul's. We are extremely proud to be a part of making this happen," said NRHA Executive Director Ron Jackson.
The next step in the renaming process is the naming of individual blocks, and buildings that support the Kindred theme. Two buildings currently under construction have been named. "Reunion Senior Living at Kindred," formerly referred to as Block 19, will contain 72 one- and two-bedroom apartment homes. Common areas will include a fitness center, computer lab, community room, rooms for classes and service providers, a conference room for meetings, on-site management, and off-street parking. "Origin Circle at Kindred," or Block 20, will have 120 one-, two- and three-bedroom apartments. Common areas will feature a 3,600-square-foot multi-purpose room, outdoor gathering area, playground and off-street parking. Other naming details are forthcoming.
Gale Stone, who has lived in Tidewater Gardens since 1955 after moving there with her family when she was just 15 months old, likes the name Kindred and looks forward to returning when the development is finished. "My pastor used to be named Kindred, so when I hear the name I think about Jesus because of my pastor," Stone said.
The Tidewater Gardens redevelopment was made possible with a $30-million Choice Neighborhoods Implementation Grant from the U.S. Department of Housing and Urban Development and more than $150 million in local and private funding. The transformed community will have housing for low-income residents on public assistance, residents who qualify for vouchers, and residents who can afford market rates.
The Tidewater Gardens redevelopment is unique in that the City and NRHA have implemented programs to uplift the lives of the people who live there through People FirstUSI. The nonprofit Urban Strategies, Inc., is currently supporting 596 of the 611 impacted families to obtain health care, jobs, and continue their education. All families have found housing and will be assisted in returning to the redeveloped neighborhood if that is their choice.
This redevelopment is also unique in that the City and NRHA adopted a policy ensuring that Tidewater Gardens families have the right to return to the community when the development is finished. Fifty-four percent, or 334 families, have indicated they would like to come back to what will now be called Kindred. Tidewater Gardens families can exercise their right to return to the community for up to five years.
Every building in the new development will be mixed-income, with one-third replacement units for Tidewater Gardens families, one-third affordable units for families who use vouchers, and one-third market-rate units. The result will truly represent mixed-income families on every floor, every block, and every building to promote diversity and inclusion.
The two newly named blocks will be the first to come online by Summer of 2023 and families will begin to move in. Additional blocks will be completed on a rolling basis each year through Fall of 2025.