A Community That Feels Like Home
Placemaking strategies are designed to celebrate the local features, community assets, and inherent potential of a location. These strategies amplify the unique character of the city of Norfolk. Norfolk's placemaking strategy aims to reknit the existing communities' current public assets and reimagine them to preserve and develop more resilient amenities and distinct neighborhood character.
The Tidewater Gardens Transformation plan will reknit its cultural assets with needed neighborhood amenities through placemaking a cultural trail. Before Tidewater Gardens was built in the 1950s, Church Street and the surrounding area was home to a thriving but segregated African American community bustling with commerce, energy, entertainment and life. The remarkable history, resilience and cultural contributions of the people who live there will be forever preserved through the "St. Paul's Cultural Trail" – a story-filled walking trail of historical markers, public artwork, and educational exhibits that celebrate the people, places and culture that have shaped the St. Paul's area for generations.
Preserving the past for future generations
The St. Paul's Cultural Trail will celebrate the area's historic, social and cultural achievements through a series of markers and exhibits throughout the community such as these:
Historic Church Street
In the 30s and 40s, Church Street was known as "Norfolk's Harlem," a vibrant residential, business and social hub for Norfolk's 44,000 segregated African Americans.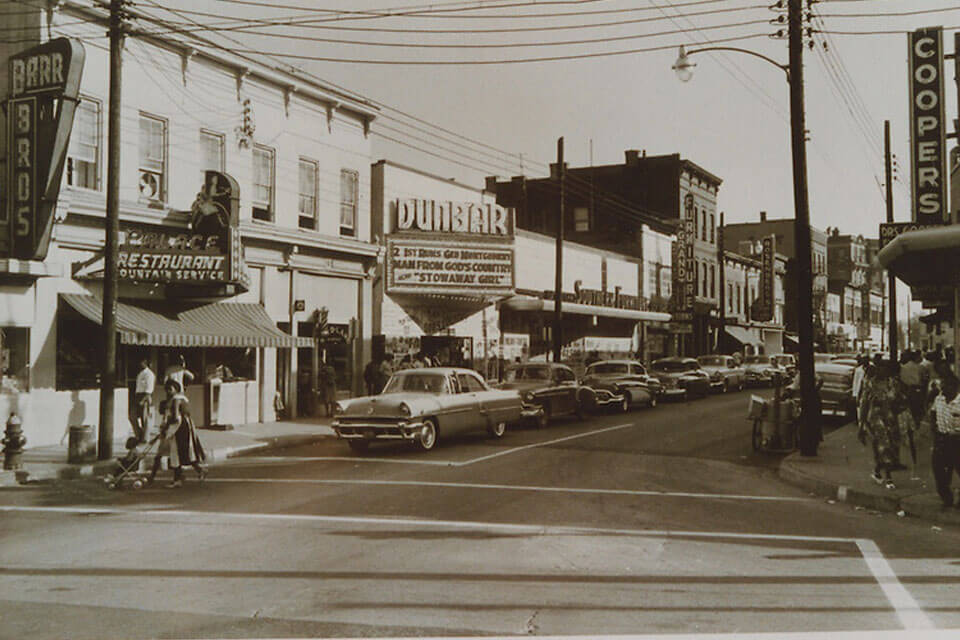 Attucks Theater
Designed by African-American architect Harvey Johnson and opened in 1919, the now-beautifully restored Attucks Theater once drew a Who's Who list of legendary performers, from Duke Ellington and Ella Fitzgerald to Count Basie and Cab Calloway.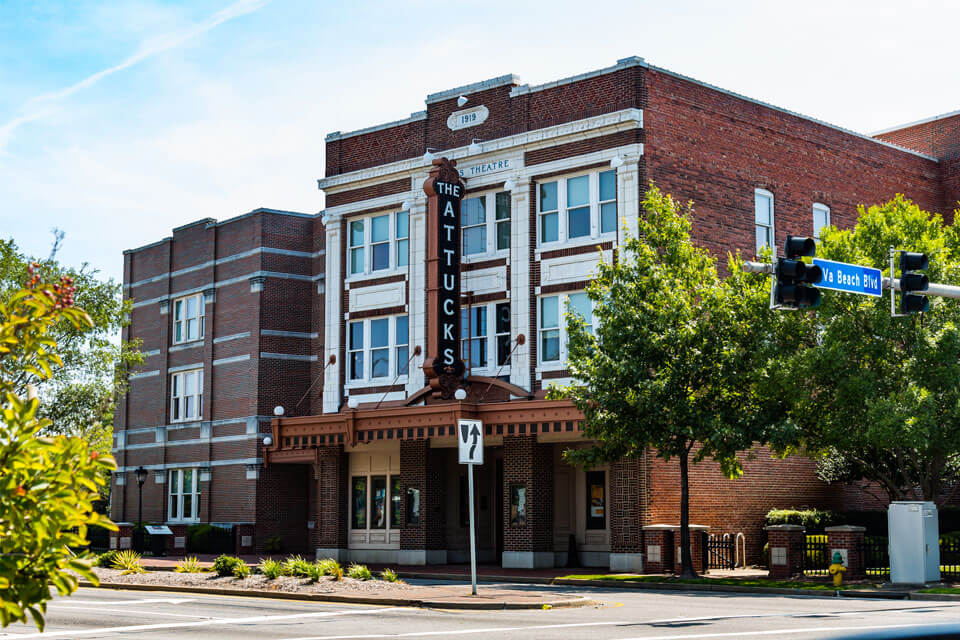 The Basilica of Saint Mary of the Immaculate Conception Church
The Basilica of St. Mary of the Immaculate Conception is the oldest parish community in the Catholic Diocese of Richmond and often referred to as "The Mother Church of Tidewater Virginia."   The original church was built in 1842, but was destroyed by fire in 1856 rendering the building dysfunctional for use as a church. In 1858, the present church building was erected. It was dedicated to Mary of the Immaculate Conception.  African American Catholics began attending St. Mary in 1886 where a portion of the choir loft was reserved for them. Today St. Mary's is a vibrant, predominately African-American worship community offering numerous ministries and outreach programs.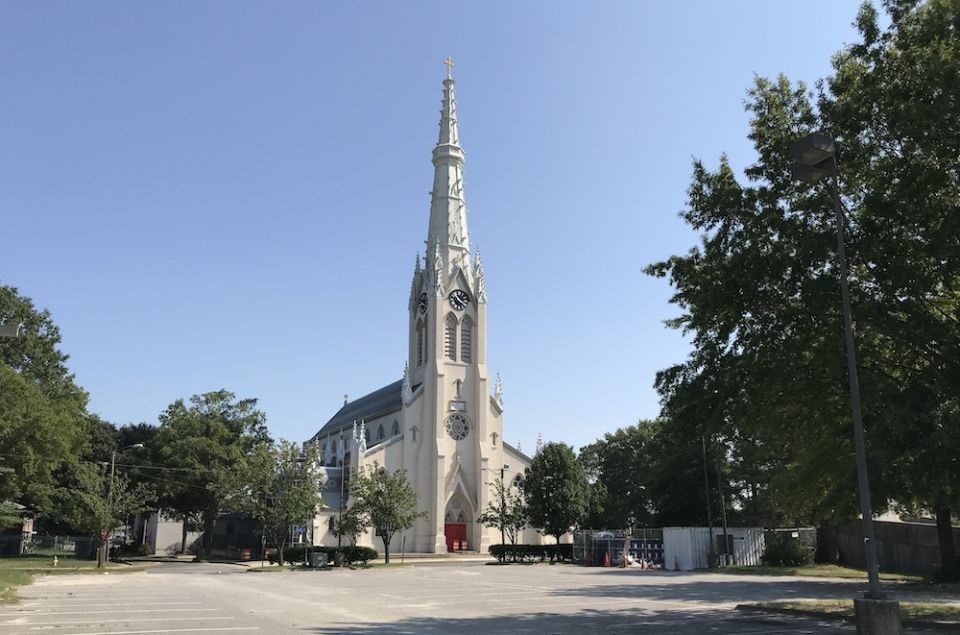 Meet the St. Paul's Cultural and Public Art Master Planning Committee
The St. Paul's Cultural Trail was conceived with active involvement of neighborhood organizations, universities, and residents. The St. Paul's Cultural Trail and Public Art Master Planning Committee was established and met monthly over the course of a year and a half to provide input, conduct research and identify potential places and topics for the trail. Committee members include:
Hattie Green
St. Paul's Resident
Barbara Hamm Lee
Facilitator
Claudette Woodhouse
Former St. Paul's resident, educator with Norfolk Public Schools
Marcia McGill
Department of Housing and Community Development
Katie White
Department of Housing and Community Development
Deirdre Love
Teens with a Purpose, St. Paul's Advisory Committee
Will Speidel
Parks and Rec Landscape Architect
Tara Johnson
St. Paul's Resident
Tara Saunders
ODU Real Estate, St. Paul's Advisory Committee
Chalae Johnson
St. Paul's Resident
Solomon Isekeije
NSU Fine Arts
Zachary Robinson
Urban Designer & Architect
Ramona Austin
Public Art Commission, Planning Commission
Khalil Riddick
Local Artist
Peter Eudenbach
ODU Fine Arts, Public Art Commission
Dr. Susan Perry
Department of Housing and Community Development
Derek Eley
Public Art Commission
Rob Pappas
Norfolk Housing and Redevelopment Authority
Tracy Clark
Don't Duck History
Dr. Cassandra Newby-Alexander, Chair 
NSU History & Joseph Jenkins Roberts Center for African Diaspora Studies
Narissa Bond
Singer-Songwriter
Shelly Mitchell
St. Paul's resident, accountant with nearby business
Raven Bland
Neighborhood Development
Natalie McCarthy
SGA consulting (Blue-Greenway design)