A Community That Feels Like Home
The redeveloped Tidewater Gardens neighborhood will feature 714 bright and modern residential homes for people of all ages, incomes and backgrounds. The "super-blocks" that once defined Tidewater Gardens will be replaced by a pedestrian-friendly street grid designed for easy living and social interaction. Carriage homes, town homes, mansion apartments and multi-family buildings will all come together to create a diversity of housing types that promotes a contemporary, amenity-filled lifestyle that is as affordable as it is comfortable.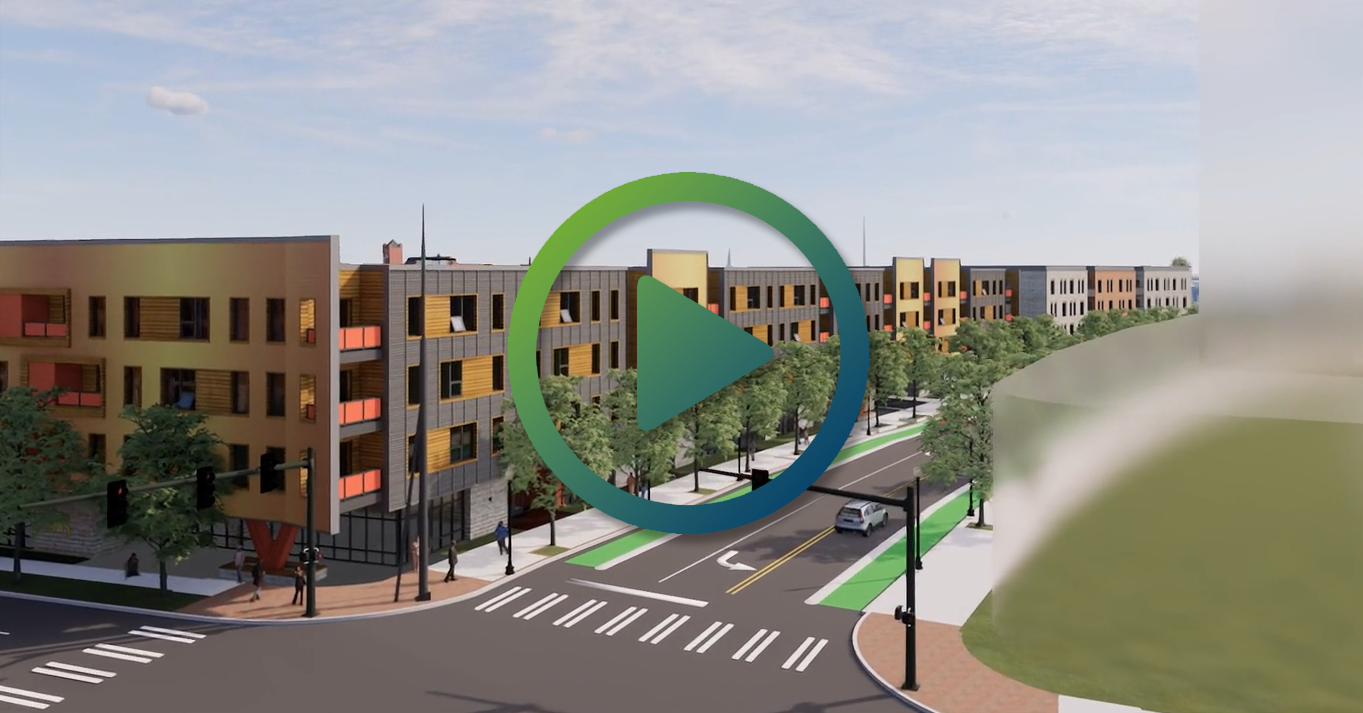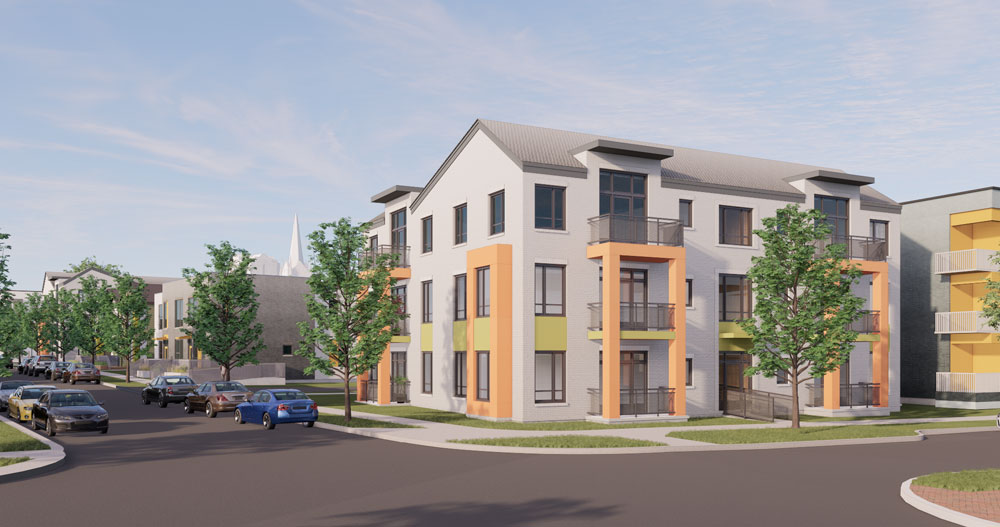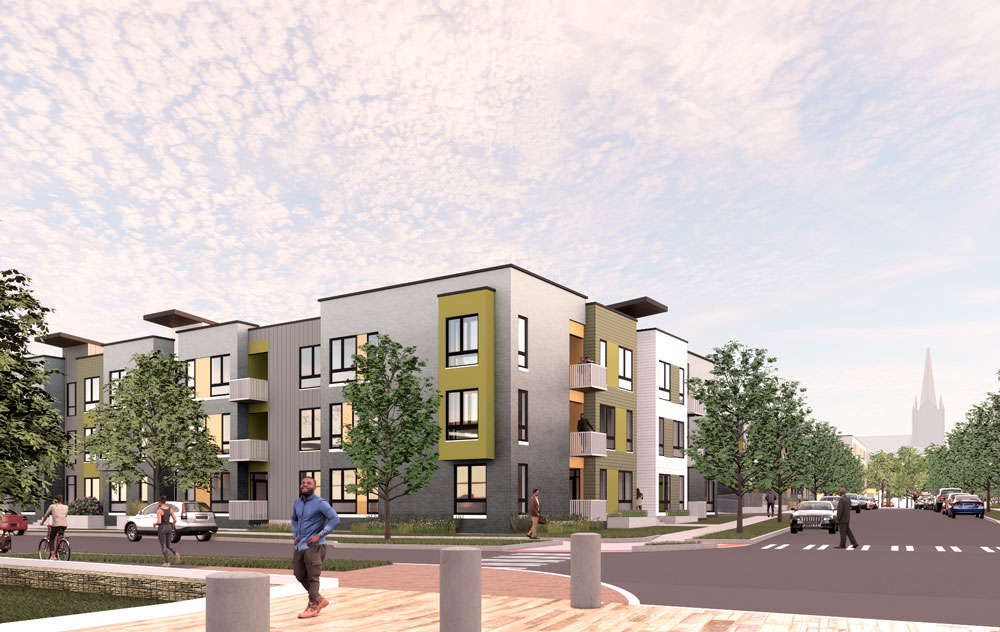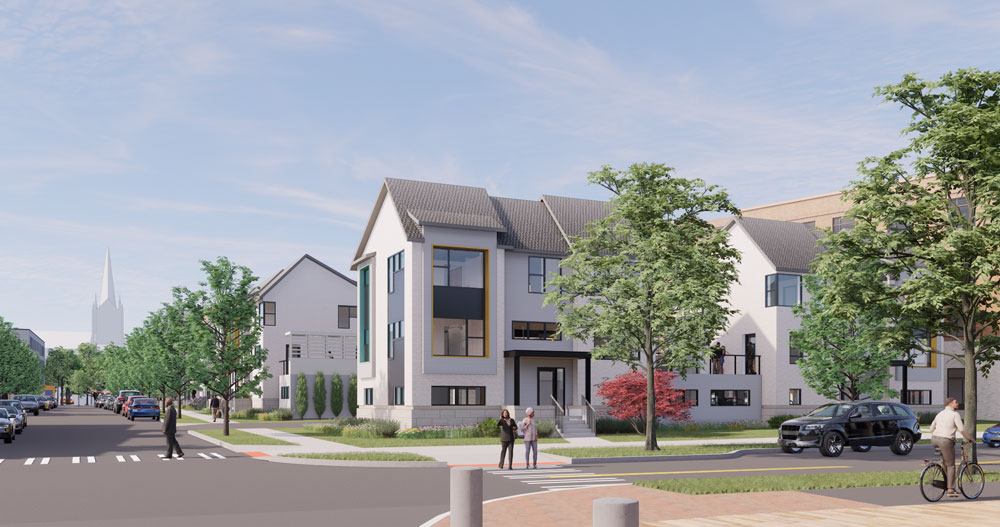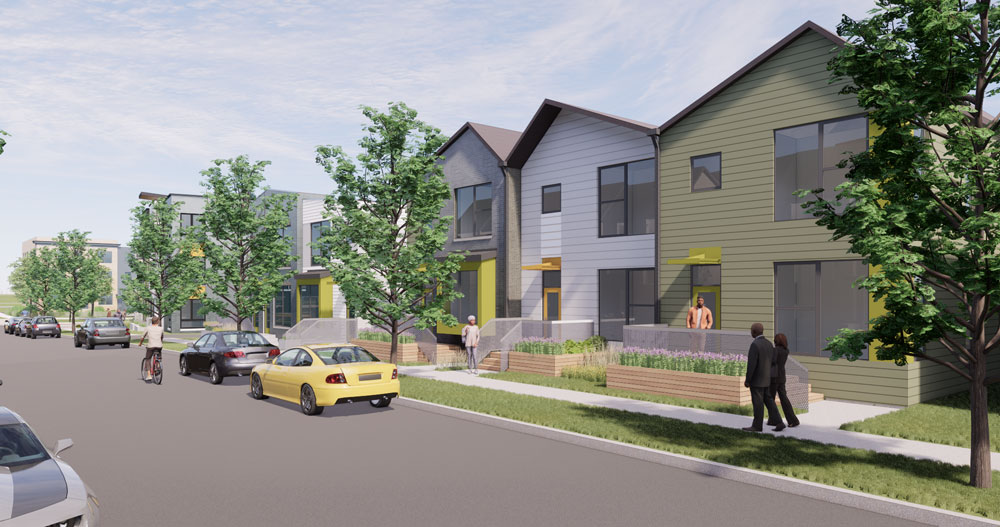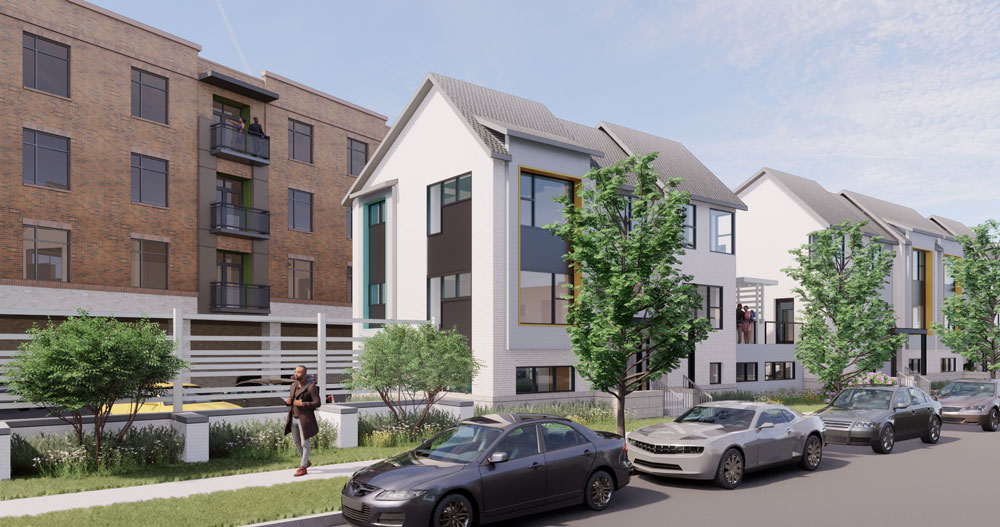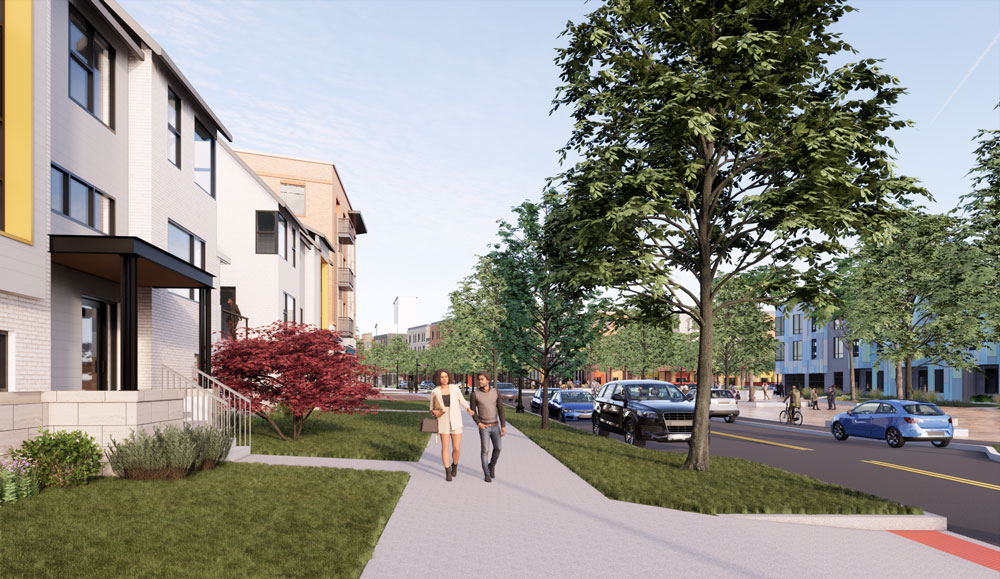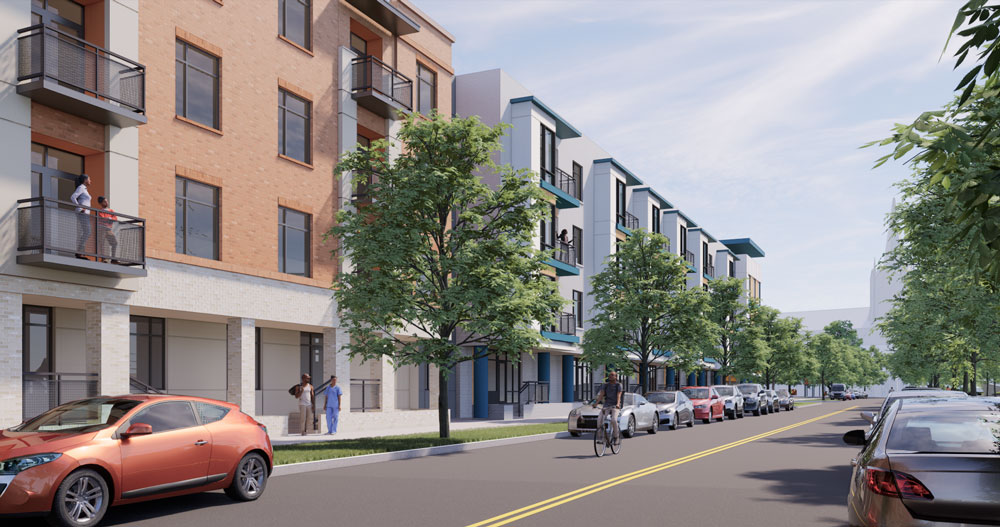 An Enviable Lifestyle for Everyone
714 new mixed income, mixed-generational homes onsite
70
Subsidized Offsite Units
Made in the Shade
The streets, pathways and open spaces at the new St. Paul's will be shaded by a canopy of healthy, mature live oak trees carefully preserved during the transformation of Tidewater Gardens. Before demolition began, a dedicated group of community designers and volunteers came together to identify, measure and catalogue the existing shade trees that have been growing at Tidewater Gardens for generations. The health, ecological value and replacement options of every existing tree was assessed, with the goal to preserve as many as possible. The result: Over 100 stately trees will be preserved, and will instantly create a canopy of shade over the new neighborhood's streets, homes, pathways and open spaces.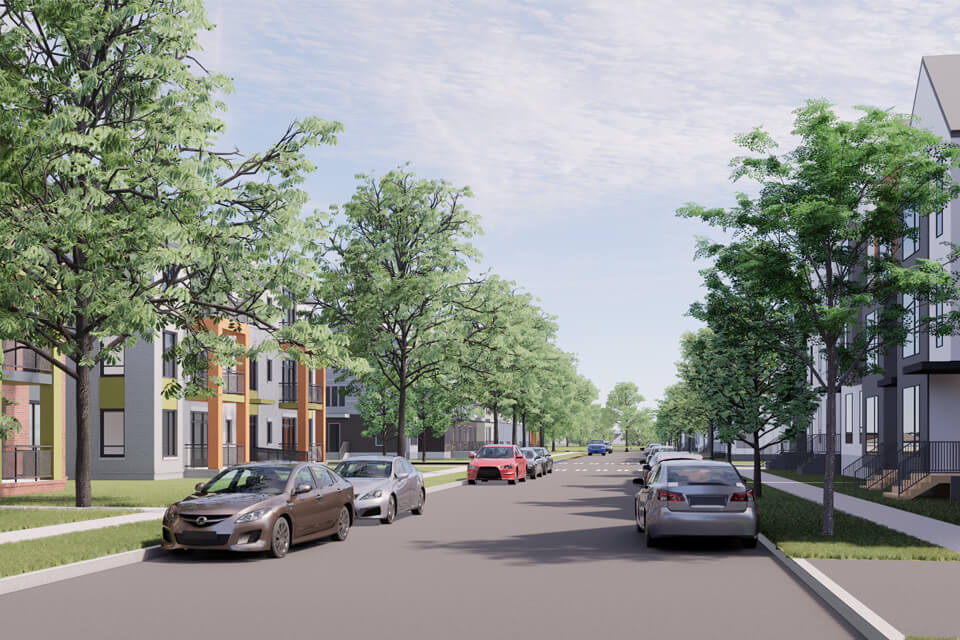 Right to Return Policy
Norfolk's Right to return policy lifts financial barriers to guarantee that every current resident of Tidewater Gardens has the right to return to the new community.