Working together on a vision.
The City of Norfolk and the Norfolk Redevelopment and Housing Authority have assembled an expert team of designers, architects, engineers, and developers to bring the City's new vision for the St. Paul's neighborhood to life.

As part of the HUD Choice Neighborhood Initiative (CNI) redevelopment of the Tidewater Gardens site, the housing development is being led by Brinshore Development, LLC (Brinshore) and its partners Bank of America Community Development Corporation (BACDC), The Franklin Johnston Group, and BBRM Norfolk Partners, LLC.
About Brinshore Development, LLC
An industry leader based in Evanston, Illinois, Brinshore (www.brinshore.com) has nearly three decades of experience creating diverse teams to transform the most complex real-estate development challenges into well-designed, vibrant communities. Brinshore's current portfolio includes 10,000 affordable rental housing units.
For the redeveloped apartments at Tidewater Gardens, Brinshore has assembled national and local award-winning architectural and engineering firms dedicated to building a resilient mixed-income, mixed-use neighborhood with a diversity of housing types for all ages and stages of life.
An Opportunity for You?
As the project leader, Brinshore recognizes the importance of being economically inclusive in the redevelopment of the Tidewater Gardens community. That means we want to reach out to companies that typically are underrepresented in such large-scale projects and develop pathways of advancement for them, as well as individuals and families who can contribute. For contract opportunities on the redevelopment of Tidewater Gardens, please visit norfolktidewater.com.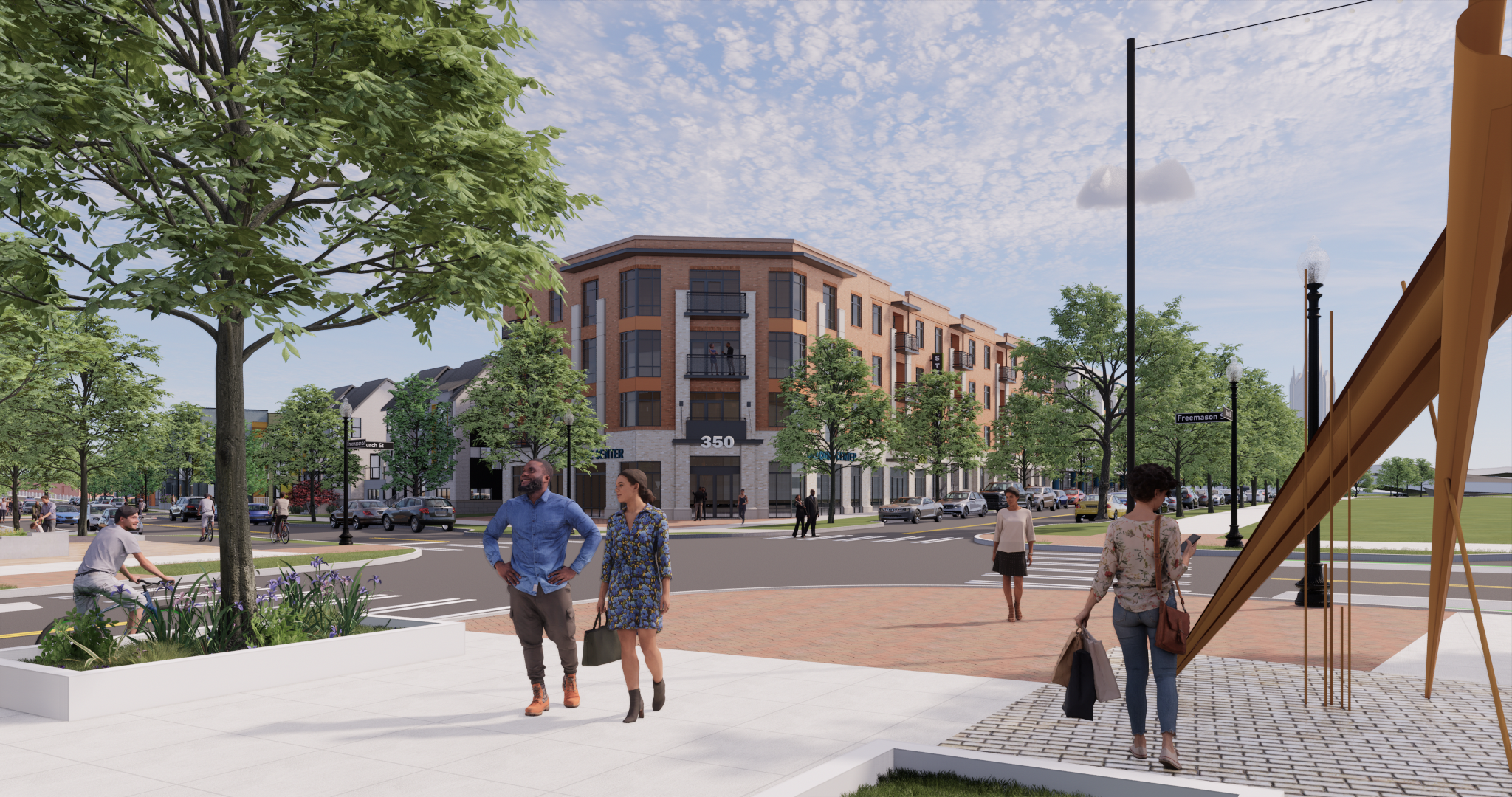 Architecture and Engineering Teams