We're helping Tidewater Gardens residents learn more, earn more and build a bright future
People First USI understands that economic mobility means more than just helping someone find a job. It's about connecting people to living-wage and higher-wage opportunities, empowering them with financial education, supporting their small-business dreams, and helping families build generational wealth. That's why People First USI has partnered with Norfolk Works, Tidewater Community College and more than 20 local employers to offer a wide range of employment and training opportunities in some of today's most in-demand job sectors.
Going Up?
Economic Mobility efforts are paying off
| | Baseline | Year 1 | Year 2 | Year 3 |
| --- | --- | --- | --- | --- |
| Average Annual Wage Income* | $14,177 | $18,005 | $18,826 | $21,037 |
| Full-time Employment* | 47% | 71.2% | 77% | 80.5% |
* Tidewater Gardens Residents Age 18-64
With Norfolk Works, small businesses can dream big
Economic mobility and inclusion are what drive Norfolk Works, an award-winning program that connects people, training and businesses so the City works better. Norfolk Works offers a whole toolbox to support small business owners, including:
Business Training

Capital Accumulation

Counseling

Technical Assistance

Networking Opportunities
Learn More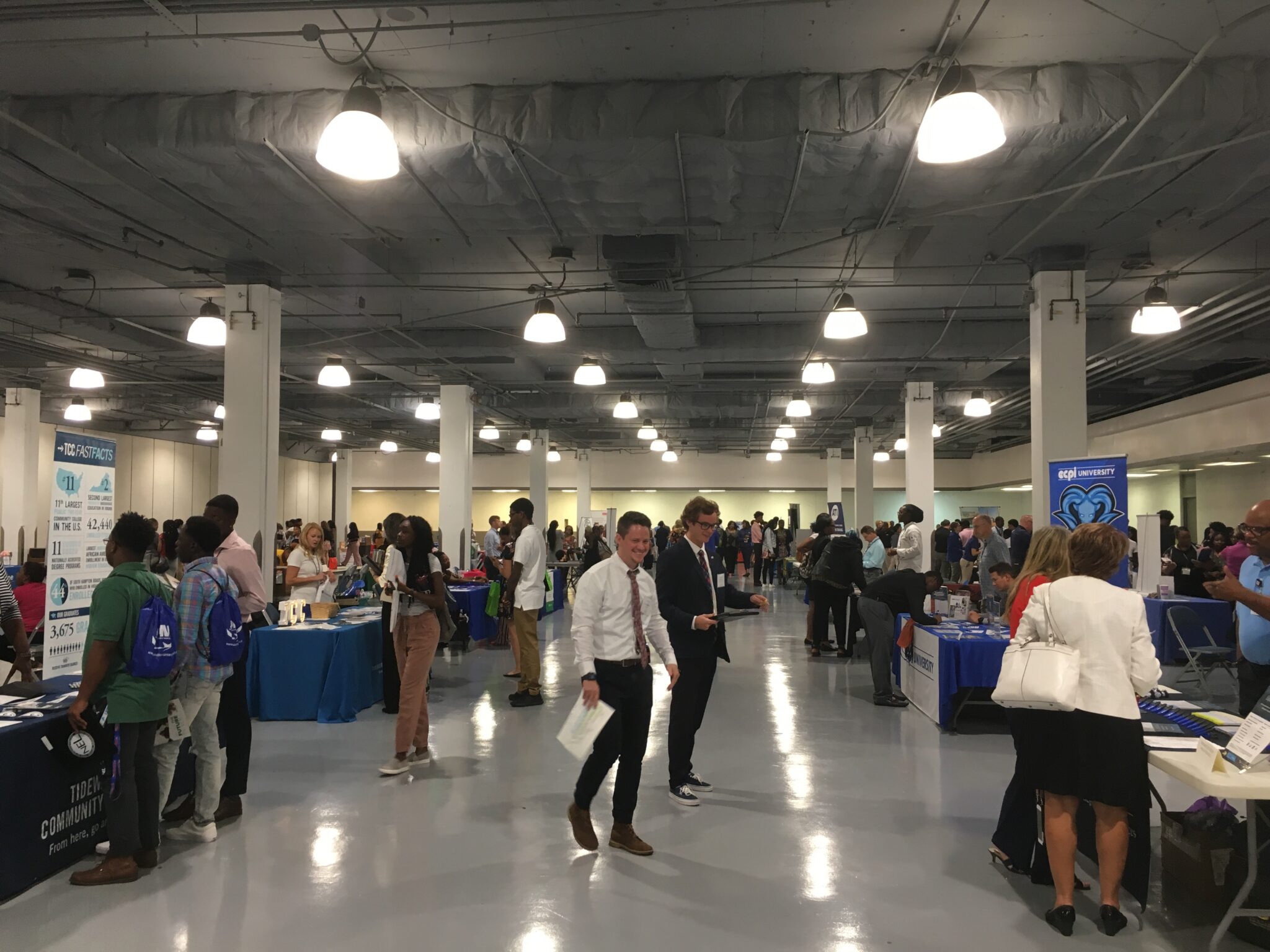 Thanks to TCC, residents can go anywhere.
Tidewater Community College is powering our economic mobility efforts with innovative grants and programs that connect residents free training in some of Virginia's most in-demand career fields. 
REV grants (Reemploying Virginians) – Qualifying students enjoy free training for jobs Virginia employers are eager to fill

"Get Skilled, Get-A-Job, Give Back" program – Students can train in high-demand fields without incurring student loan debt

"Dignity of Work" – Students can train for construction industry jobs in just 5-weeks FREE!
Learn More